Financial Conduct Authority (FCA) Registration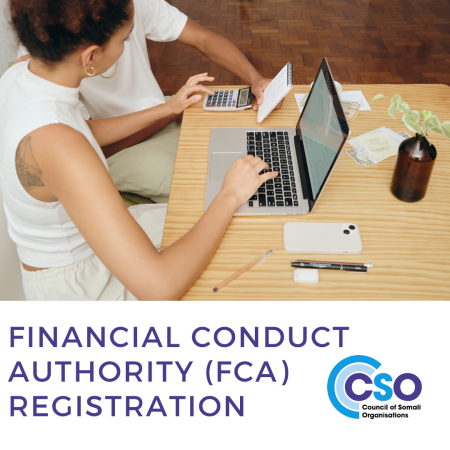 CSO have received funding from The National Lottery to financially support 25 organisations to go through the FCA registration process to become regulated in order to be able to give money and debt advice.
You will receive specialist face to face training in order to become FCA approved.
The next training will be on 1st and 2nd February.
For more information about this programme, please email Harriett at harriett@councilofsomaliorgs.com
Please note that at this stage I am afraid that this funding is only available to those members who are located in London, the South East and the South West of England.